SAVE YEARS OF HEADACHES, WASTED MONEY, AND TRIAL & ERROR
THIS IS THE FITNESS EXPERIENCE YOU'VE BEEN LONGING TO FIND
WITH A FULL MONEY-BACK GUARANTEE!
JOIN THE JANUARY COHORT!
LIMITED SPOTS AVAILABLE FOR THE NEXT COHORT AND 25% OFF TO THE FIRST 20 MEN
Due to the level of engagement, energy, expertise, and coaching, we want to provide every man in the cohort, we are only allowing 30 men per cohort. Registration for this cohort closes December 26th, or once we reach 30 members, whichever comes first.
YOU'VE LIKELY HAD SOME BAD EXPERIENCES IN THE PAST...
WRONG PROGRAMS
Past programs are either too cookie-cutter and basic, or they're too complex. Leaving you either bored or frustrated, and maybe even pretty confused.
MISALIGNED VALUES
Let's face it, much of the health and fitness space today is filled with influencer-trainers who peddle programs rather than mission-focused transformation and impact.
LACK OF INTEGRATION
It's hard to find health & fitness experts who account for your family life, your career, and your mission, as they help you move towards greater levels of fitness.
BOTTOM LINE
YOU DREAM OF A SIMPLE WAY TO BUILD BETTER HABITS, TRANSFORM YOUR HEALTH, AND INCREASE YOUR IMPACT, ALL WITHOUT SACRIFICING YOUR FAMILY…
Here's a crazy question for you:
WHAT IF YOU ACTUALLY COULD DESIGN A LIFESTYLE THAT AIDS CONTINUAL IMPROVEMENT AND TRANSFORMATION PHYSICALLY AND SPIRITUALLY, WHILE LIVING YOUR MISSION?
(And without crazy hours in the gym or the newest fad diet, or negatively impacting your family life)
HERE'S THE RAW TRUTH EVERY MAN NEEDS TO HEAR…
A faithful Christian man needs to get (and stay) spiritually and physically healthy. Both are part of following Jesus.
That means you'll need to learn how to integrate the concepts of mission, family, and fitness into a cohesive program.
The fastest & most effective way to do this is with a brotherhood community experience and a step-by-step framework.
…AND THAT'S WHERE THE MISSION-FIT FORMULA™ COMES IN.
A well-designed fitness program for Christian men, integrating mission, family, and health & fitness, and providing the daily feedback loops and step-by-step direction you need - you're bound to finally succeed at building lifelong habits that support your physical and spiritual health for decades.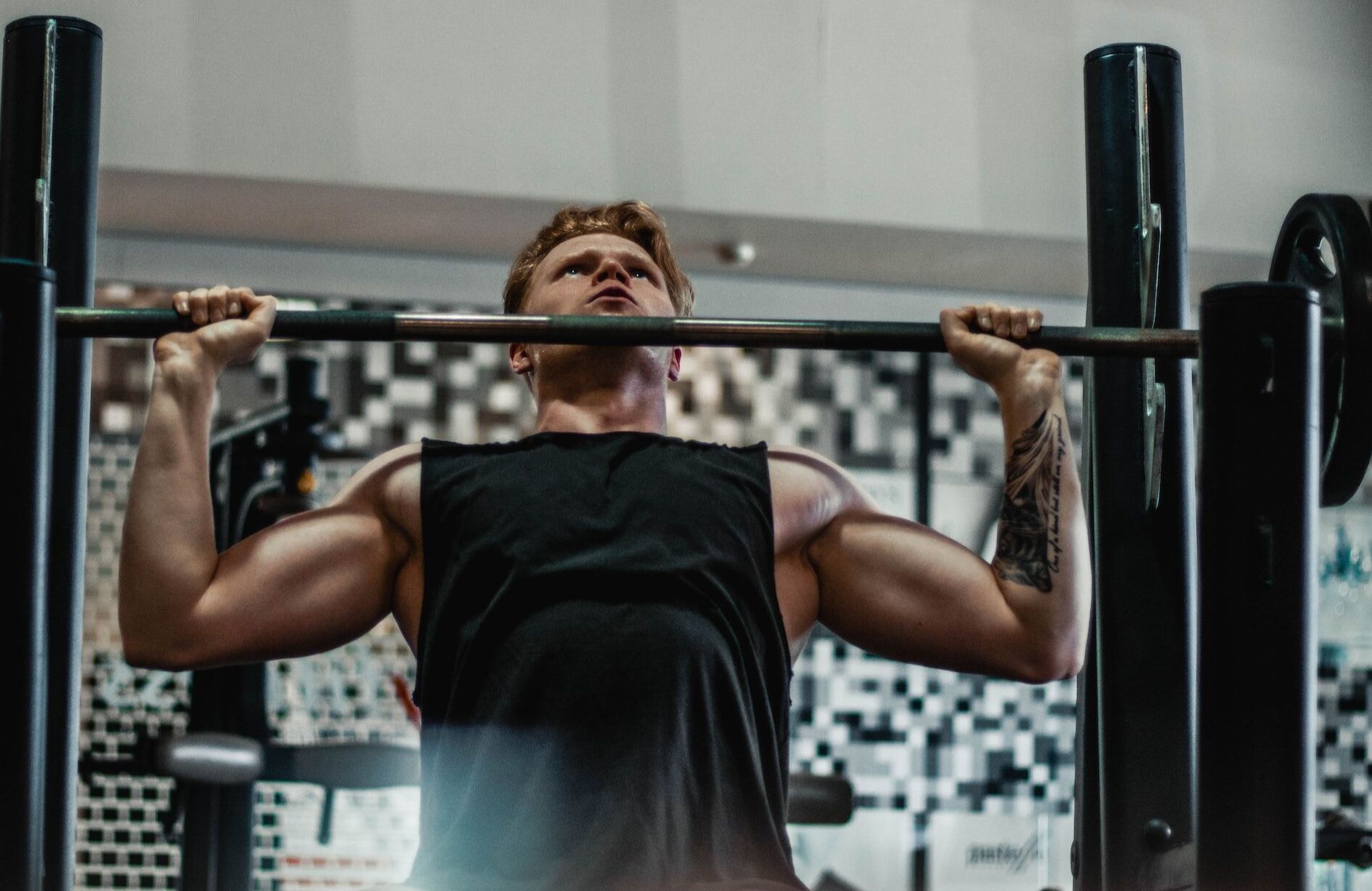 THE MISSION-FIT FORMULA™
WHO

IS THIS COACHING FOR?

If you've tried several diet and exercise plans and found yourself without results & habits that stick.

If you desire more clarity on your unique purpose and calling.

If you want to improve your life with simplicity rather than complicated plans.

Then this coaching program is for you.

Lock in your spot!
THE MISSION-FIT FORMULA™
MISSION
SUCCESS
REQUIRES 3 ELEMENTS
1
VISION
Catch or further clarify the vision for the unique purpose God designed you for.
2
TRAINING
Develop the right systems & habits, fix limiting factors, & train with the right end-state in mind.
3
EXECUTION
Maximize your impact, operate from a place of health & focus on the things that matter.
I was an Army Ranger and did 4 combat deployments. To learn more about our views on mission, and why it's absolutely critical for you, read The Mission-Fit Manifesto.
READ THE MANIFESTO
WHY THIS COACHING EXPERIENCE
IS A GOOD FIT

FOR YOU

There are 3 main reasons I strongly believe that every Christian man is a candidate for this program:
IT'S BUILT WITH YOU IN MIND
WHAT YOU'LL DO
EACH WEEK

OF THE PROGRAM
1
MICRO-CONTENT
We don't need more information. We need the right information, made simple. You'll be provided three 5-minute videos per week, training you on one of 12 modules about health and fitness.
2
FITNESS & NUTRITION PLAN
You will be provided a simple approach to eating that's intuitive and easy to sustain, as well as a clear and easily maintained workout plan that takes the guesswork out of transformation.
3
MICRO-HABITS
New habits can be hard to build. We give you the exact plays to run, and help you develop life-long micro-habits in all the key areas of health. No more falling off the wagon with your habits.
4
COACHING CALLS
Join me for one of the variety of coaching call time blocks for added customization to your approach and systems, community and collaboration, prayer, insights, accountability, and encouragement.
THE 14-DAY
GUARANTEE
Once you join, If after 14 days you don't believe what I offer has value for you, then I'll give you your money back. Plain and simple.